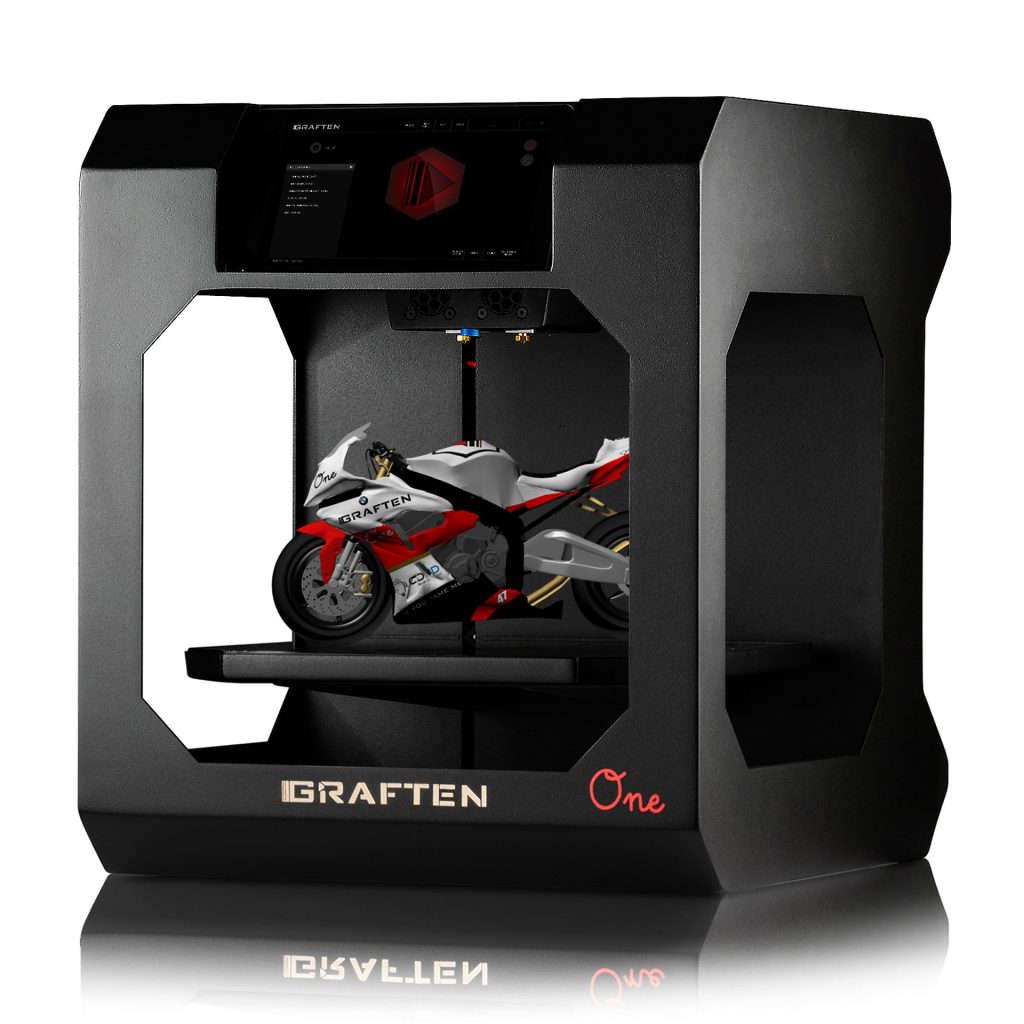 In time past we could only print in 2D. Nowadays, thanks to technological advancement, we can now print in 3 dimensions.
This feat is no longer reserved for large corporations alone. You too can create 3D models in the comfort of your home.
What can you make with a 3D printer at home? The answer is "you can make almost any object that you can model". This article offers you some really amazing ideas of 3D items that will be of practical benefit to your home.
You Need a Reliable 3D Printer
Before we begin discussing items you can print in 3D, we will stress that you need a reliable 3D printer.
Without a reliable printer, you may not be able to get the object printed the way you desire it. Hence, it is important you get reliable printers.
We recommend the Monoprice Maker Select Plus 3D Printer and the ELEGOO Mars UV Photocuring LCD 3D Printer.
Find more ideas on what to do with your home printer from these articles:
What 3D Items Can You Print for Your Home?
The 3D items that you can print for your home are vast, but we have grouped them into 6 categories that include:

1. Tech-Related Items

2. Working/Building Tools

3. General Items

4. Bedroom Items

5. Kitchen Items

6. Bathroom Items

In these 6 categories, we have discussed 42 ideas of items, in total, you can print from your 3D printer.
Tech-Related Items
8 tech-related home items that you can print from a 3D printer include:
1. Smartphone or Tablet Stand
2. iPhone Amplifier
3. USB Cable Holder
4. USB and Charger Cable Saver
5. Desk Cable Holder
6. Cable Spools
7. Earphone Case
8. AC Adapter Organizer
Smartphone or Tablet Stand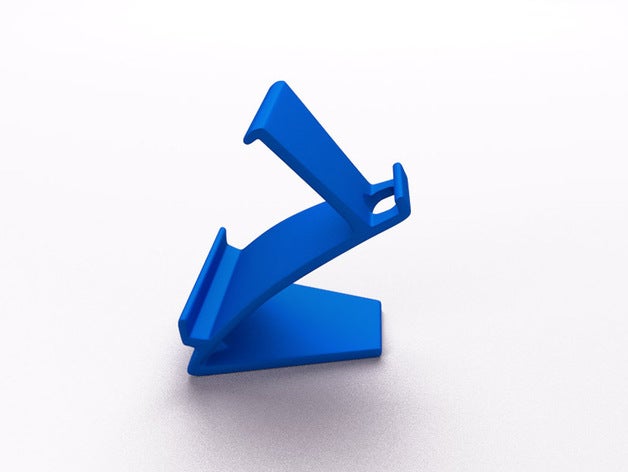 The smartphone, today, is the most used item of any individual.
Once we wake up in the morning, a good number of folks go straight for their phones or tablets. It is also the last thing we interact with before we go to bed, for many.
While working with a smartphone or tablet, we often need to go handsfree. With a 3D printer, you can make a durable phone stand for your device.
iPhone Amplifier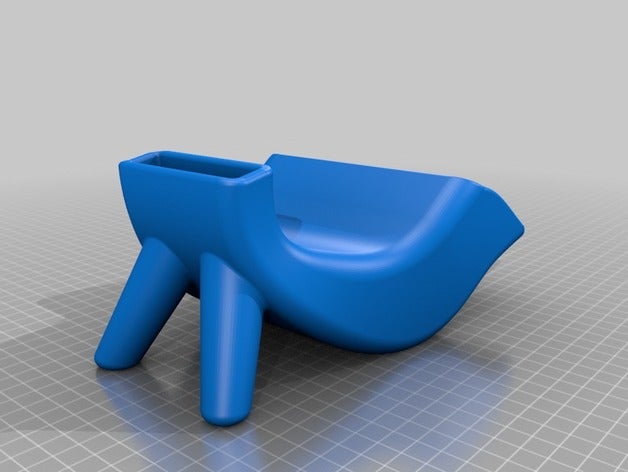 Apart from making a smartphone stand, you can also make a smartphone amplifier, especially for iPhones.
These mobile devices in most cases do not deliver quality audio as many would desire. This can be remedied by making your own iPhone sound amplifier.
No need for Bluetooth connection, no need for batteries or what have you. All you need is patience for about 10 hours while your 3D printer prints the amplifier. Then you can turn it up.
USB Cable Holder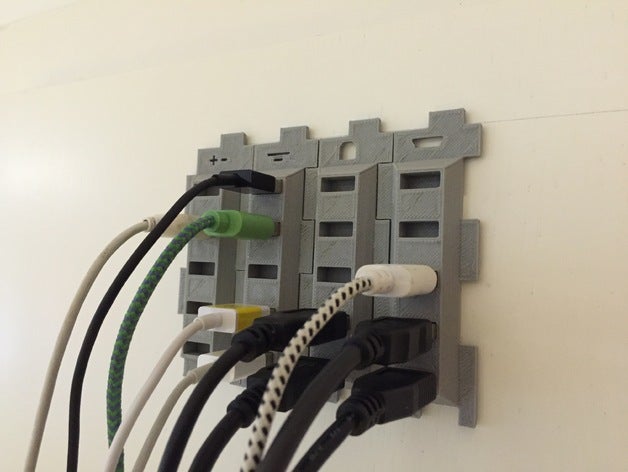 Having so many USB cables just scattered around can make the home look messy. Getting them arranged and organized can be a bit difficult. However, with a USB cable holder, you can get those messy cables organized in no time. You can print a holder from the printer.
USB and Charger Cable Saver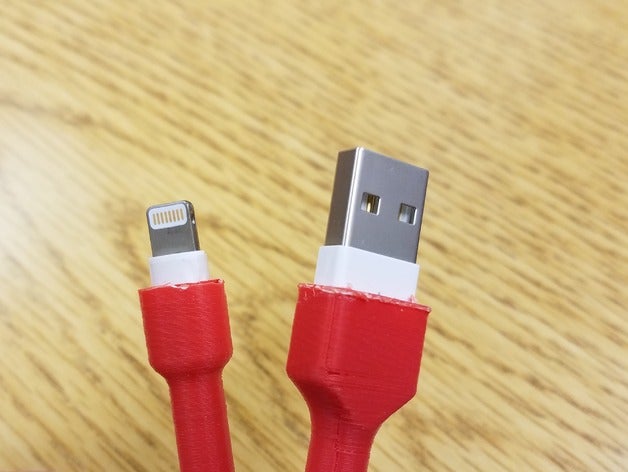 If you are unfamiliar with the term "cable saver", we bet you aren't unfamiliar with fraying cables.
What this handy item does is that it prevents your cables from fraying. And honestly, that's a major life-saver considering how often cables fray.
Desk Cable Holder
For those folks who work from home, this will help get your desk area arranged and tidy. This handy 3D design will help you sort the scattered cables.
Cable Spools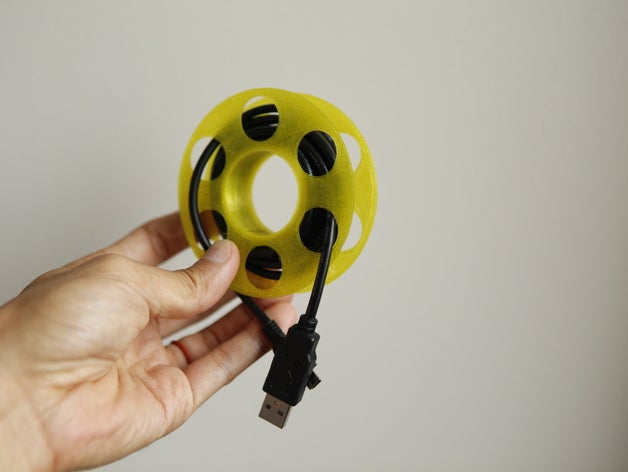 A cable spool also helps you to keep your cables organized and tidy. This way, you can use a cable at a shorter length while it is still plugged in and save the floor some litter.
We're beginning to wonder if we should have titled this article "What Cable-related Items Can You Make with a 3D Printer at Home?" But, we still have more items you can make with your 3D printers other than cable-related items.
Earphone Case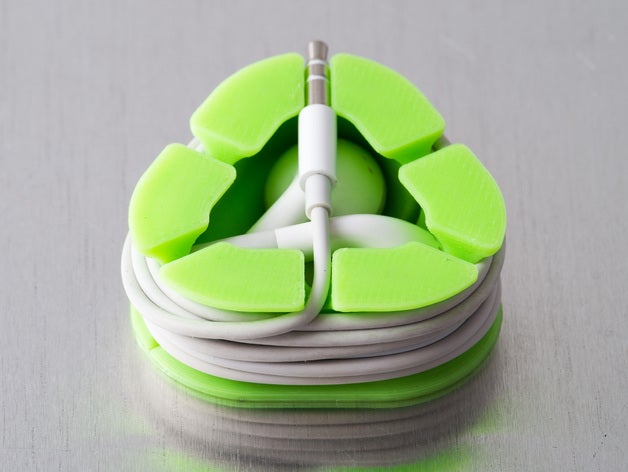 Truth be told, earphone cables give us more headaches and heartbreaks than USB and charger cables. They have this knack for getting tangled if you're not careful.
The earphone case will help protect your earphones and keep them well-arranged and free from damage.
AC Adapter Organizer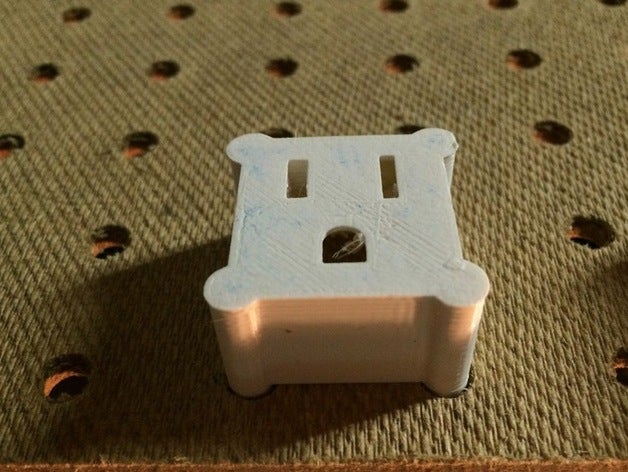 If you have so many AC adapters, we advise you to make this item. These adapters can also make the house look messy and unorganized. This organizer will help you to organize those adapters in one place.
Working/Building Tools
7 working/building tools that you can make from your 3D printer include:
1. Pliers
2. Bolts and Nuts
3. Hinges
4. Wrench
5. Screwdriver
6. Screwdriver Holder
7. Scissors
Pliers
You can make pliers yourself instead of buying one. Within 20 minutes your model will be printed, then you can assemble it.
Bolts and Nuts
Did you lose a bolt or a nut from a piece of equipment and it looks like the whole thing is coming apart? Don't lose your hair, simply print a replacement.
Hinges
A door hinge just suddenly got damaged? Don't panic; head to your 3D printer and make a new one. This standard-design can be done in a short time.
Wrench
In need of a wrench and you don't have one? A sturdy 3D-printed wrench will get the job done.
Screwdriver
Now, don't tell us you don't have a screwdriver as part of your tool collection. If you don't, you should get to work on your 3D printer and print this important tool.
Screwdriver Holder
A screwdriver can be a dangerous tool if left carelessly around. To safeguard yourself and kids from any harm at home, make this holder.
Scissors
A 3D printed scissors can still get the job done in the event that your scissors get damaged while working.
Video: What Can You Make With a 3D Printer at Home
Check out these 17 incredible objects printed using a 3D Printer in the video below.
General Items
10 general items that you can print from the 3D printer are:
1. Combination Safe
2. Flippy Desk Calendar
3. Card Holder
4. Wallet
5. Piggy Bank
6. Pencil and Pen Holder
7. Bookmarks
8. Survival Whistle
9. Glasses Frame
10. Spare Key
Combination Safe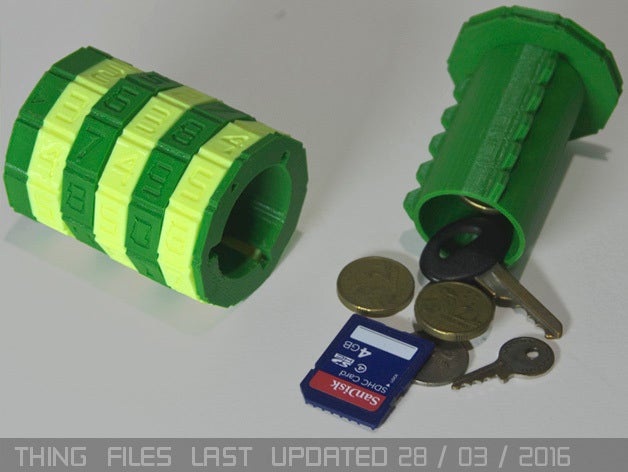 You can make a combination safe with your 3D printer that works.
We don't have to start telling you the practical applications of this item. Simply put, you keep away prying eyes and reaching hands from some important items.
Flippy Desk Calendar
Before the reign of smartphones, calendars like these helped us keep track of days. This will certainly be a great gift for anyone who loves a flashback into the past.
Card Holder
You need a cardholder to keep all your business cards organized? No problem, your 3D printer has you covered. Just find a design you like online and print it.
Wallet
This multi-purpose wallet can be used to store your credit cards, a key, some cash, and even a parking ticket.
Piggy Bank
Don't despise this; it could be a life-saver in the future when you need additional change. Or, if you feel too big for this, make one for your kids and instill the art of saving in them.
Pencil and Pen Holder
Don't just leave your pen and pencil scattered around, get them organized with a pencil and pen holder. Your kids can also learn how to be careful with their pencils using this tool.
Bookmarks
If many of us were to be charged to prison for the number of times we've dog-eared a book, we'll probably be doing a life sentence. But who says dog-earing is a crime anyway?
For those bookmark lovers, you can make your bookmarks with your 3D printer. You can now have more than enough for your religious and strict book observances.
Survival Whistle
You can get this item printed out in about one hour. It can be used for sports events or camping.
Glasses Frame
For those of us who use glasses, the feeling of a broken frame cannot be adequately described in words. This simple event could leave one vulnerable, especially when the eye condition/defect is severe.
However, you can quickly rectify such damage by printing a glasses frame. Save the change you wanted to use to purchase a new one.
Spare Key
If you've ever lost your key, then you know how important this entry is. With your 3D printer, you can make a spare key that you can use in case of necessity.
P.S: Make sure you also remember where you keep the spare else there's no point.
Bedroom Items
Two bedroom items that you can 3D print include:
1. Voronoi Mushroom Lamp 2

2. Shoe Support
Voronoi Mushroom Lamp 2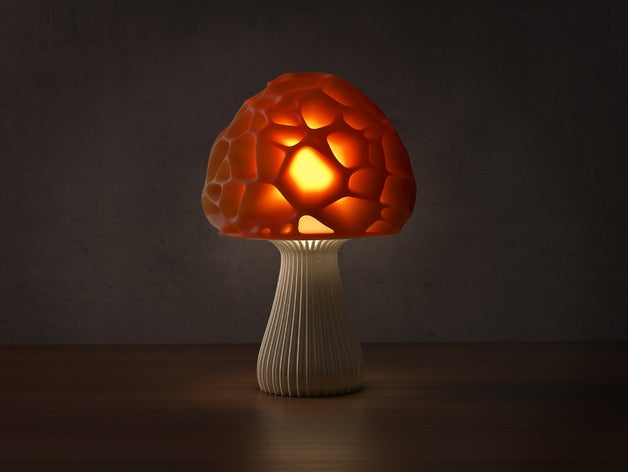 Want a colorful lamp in your home; preferably by your bedside? No need to go to a store for that; just print it.
Color the lamp in your preferred shade and fix in an LED bulb and you're good to go. Is that not a pretty amazing idea?.
Shoe Support
Have you run out of space for your collection of shoes? This 3D shoe support has the answer. Free up space in your closet now.
Kitchen Items
Here are 11 items that fit into your kitchen which you can 3D print:
1. Measuring Spoons
2. Measuring Cube
3. Cutlery
4. Plastic Bag Handle
5. Pepper and Salt Shakers
6. Egg Tray
7. Bowls
8. Storage Box
9. Nutcracker
10. Bottle Opener
11. Water Bottle
Measuring Spoons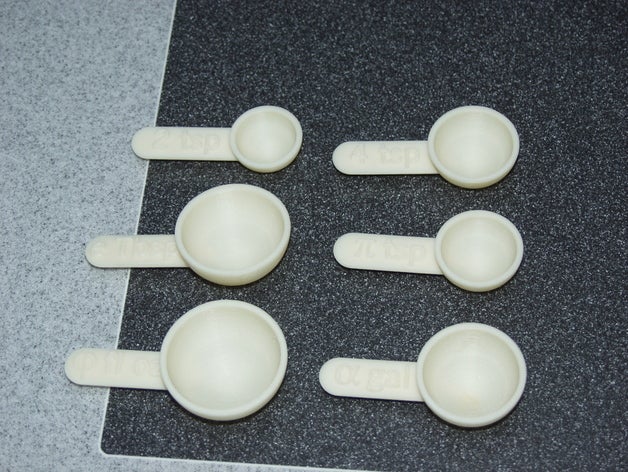 Have you ever lost a piece from your measuring set? ½ and 1 measuring spoon are not so difficult to find. The same can't be said for the rest.
Instead of buying the whole set again, just make the piece you lost and complete the set. (Now that sounds like a fun puzzle!)
Measuring Cube
Did you know that one implement can do all the work your set of measuring spoons do and more? Well, say hello to the multi-purpose measuring cubes.
Cutlery
Yep, you can also print those with your 3D printer. They will come in handy for informal occasions when you just want to grab that meal as fast as possible.
Due to their size, you won't have to wait long before they are printed. So before your fast food arrives, these models would already be waiting.
Plastic Bag Handle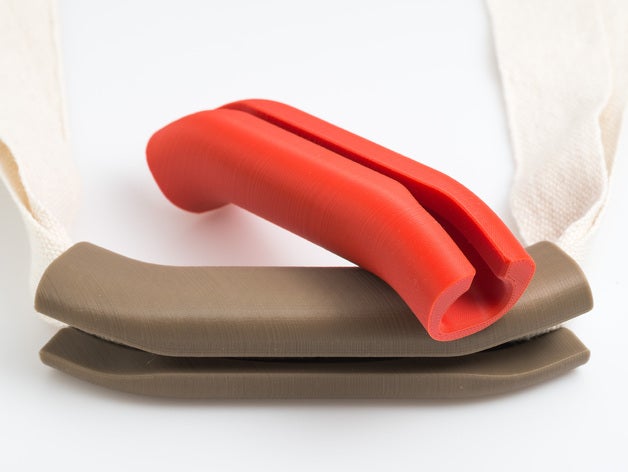 If you've ever had to bring back home groceries in a plastic bag, then you are well familiar with the world of hurt the hands go through.
Say goodbye to this scenario with this plastic bag handle. Just print as many as you need and take home your shopping items in style and comfort.
Pepper and Salt Shakers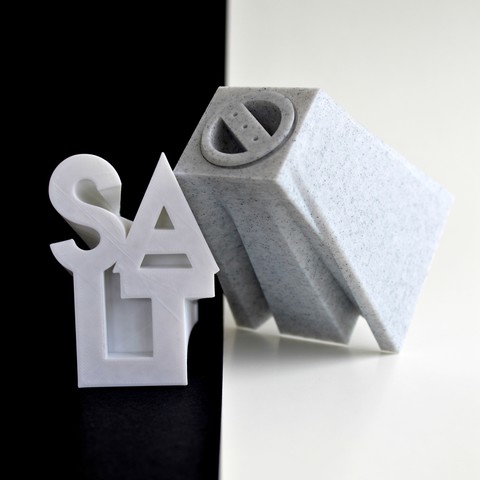 These items are quite useful, especially during dinner. They are designed to filter just the right amount of salt or pepper on your meal.
Egg Tray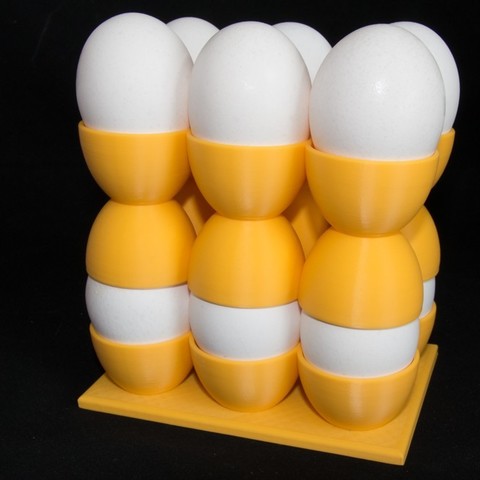 "Stop your eggs from cracking and breaking, make an egg tray today". Wow, that's really good advertising.
On a serious note, we know how painful it is when your egg breaks because it wasn't well kept. This kitchen item puts an end to such occurrences.
Bowls
This is quite practical and the design isn't complicated. Just print out a simple bowl that can be used for different kitchen purposes.
Storage Box
You can print out a storage box where you can keep certain items including snacks. This might save your kitchen from the next invasion of the little fingers of your children. Oh, you might still want to keep it at a height they won't reach.
Nutcracker
Do you eat nuts like you're training and practicing for the next nut-eating competition? If your answer is yes, then you need to print a nutcracker to aid your progress. It has the potential to crack nuts faster than you can chew them.
Bottle Opener
Ever had to look for a bottle opener after having friends over? It can be very embarrassing.
Avoid such embarrassments and print out a bottle opener, or two, or three, or as many as you want. You could have them in every drawer for all we care. The amazing thing is, these openers are light-weight and easy-to-handle.
Water Bottle
Another practical item you can print with your 3D printer is a water bottle. You can create different designs as you deem fit. You can even make it for your kids to take to school. Won't it be cool having them show it off to their friend?
Bathroom Items
4 bathroom items that you can print on a 3D home printer are
1. Soap Dish
2. Combs
3. Toothpaste Squeezer
4. Toilet Paper Holder
Soap Dish
In your bathroom, you can print out a soap dish that can be attached to the wall. The importance of a soap dish in the bathroom cannot be overemphasized. Instead of buying one, make one.
Combs
Tangled hair can be a lot frustrating. Some of us even keep combs and brushes in our bags, wallets, and purses to battle this menace.
3D printing has equipped us further in this fight. All you need is to create or download the comb design of your choice and print away.
Toothpaste Squeezer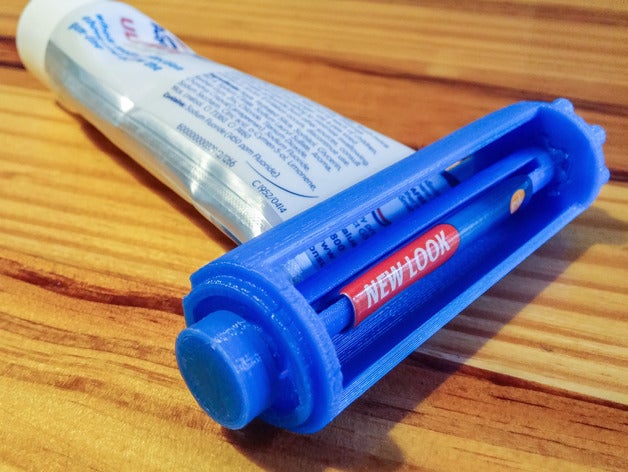 Oh, the struggle to get that last bit of toothpaste out of the tube. Quite a lot of us have been there. Now your struggles are over, provided you make this little toothpaste squeezer.
Toilet Paper Holder
The 3D toilet paper holder aids you to store your toilet papers stylishly.
To read more awesome articles, click any of the links below…
How to Print Poster Size on Home Printer

How to Print Gold Ink From Home Printer — 2 Proven Methods

How to Buy a Printer for Home Use — 12 Factors to Consider

How to Print Money at Home with a Printer — 6 Simple Steps

How to Fax From Home Printer — 2 Guaranteed Methods to Use
Final Words
Many of these ideas we've shared can be gotten online on different platforms. Our part has been to enlighten you on the possibility of making these with your 3D printers and the availability of the designs online.
Your part is to search for the designs and print them with your 3D printer. We hope you have a wonderful time exploring.
If you have further questions or comments, let us know in the comments section below.
What Can You Make With a 3D Printer at Home: Frequently Asked Questions
How Durable Are 3D Printed Items? 
The durability of a 3D printed item depends on the material you use for printing. 3D printing materials can be made of metal or plastic. With the right engineering-grade filament, you can make an object that's as strong as those that are injection molded. They are not more vulnerable to environmental conditions than traditional ones. 
Home-printed 3D objects are mostly made from FDM 3D printers. These are not nearly as strong as industrially made ones. FDM printed objects are often weak along their sides and are easy to pull apart. However, some high-tech companies 3D-print parts of their machines, indicating that these objects can be durable. 
Is 3D Printing Hard? 
With a good design of a printer, you will find 3D printing to be fairly easy. From setting up to choosing an object model that you want to print, the degree of difficulty will vary. However, getting a 3D printer that is efficient is becoming increasingly easier.
If you buy a 3D printer that is boxed up as parts, you'll need between 4 to 8 hours to unbox and piece it together. Some 3D printers are already pre-assembled by their manufacturer, but those are more expensive than their counterparts. They are also easy to set up. 
To print, you can choose an object from any of the websites that create 3D designs for printing. You don't have to know CAD or have an experience using it.
Is Getting a 3D Printer Worth It? 
The worth of getting a 3D printer depends on what you want to use it for. If you're buying it with the hope that someday it'll come handy, then it's not worth it. Also, if you barely have any knowledge of how it works and its maintenance procedure, getting one won't be of much use to you.
For people who build things often, or have to change parts of a working device regularly, a 3D printer will be a good investment. It can help with replacing broken tools and parts, and creating a prototype of your product design. You will need to learn how it functions, detect when there's a fault, and run maintenance before getting one.
How Much Does It Cost to 3D Print? 
The cost of a 3D print will vary according to the object and who is printing it. Both for those printing at home and those getting from a 3D design company, the cost will take similar parameters into consideration. These parameters include the cost of getting the machine, cost of the filament (or printing material), cost of design, and finishes.
For home-printing, an FDM 3D printer will do, and they cost a few hundreds to get one. Also, you can make your own design, hire a freelance designer, or choose from a website that offers a free database of 3D models. If you're using thermoplastics for printing, you can get those suitable for FDM printing at less than a hundred dollars per kilo.
Can You Drink Out of 3D Printed Cups? 
It's safe to drink out of 3D printed cups if they are made from food-safe materials. An example of a food-safe 3D printing material is PLA. The idea, however, is to choose a material that is both food-safe and durable.
PLA, for example, is safe but very weak for making cups. It's possible for the cup to leak from the sides of how weak this material is. A better choice of material to use for printing a cup is ceramic. Printed ceramic can be just as strong as traditional ones. ABS is not a food-safe material so avoid drinking out of cups made from this material. 
Can You Sell 3D Printed Items on Amazon? 
Amazon has a store dedicated to selling 3D printed items. Just like other Amazon stores, people who want to sell here can reach out to them about the products you wish to sell. Both printing materials and printed items are offered by many sellers on this platform. 
Amazon launched its 3D store in 2014. The market continues to grow as more people learn about 3D printed items. Some gaming sets are 3D printed, and customers love the luxury of designing their own items before the production.