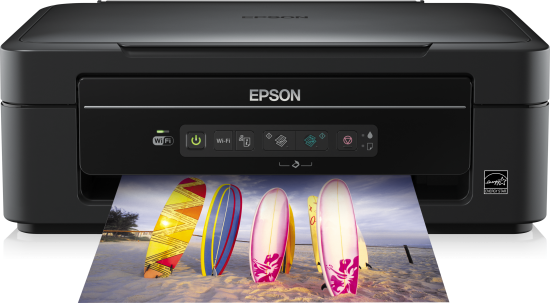 Printers made by Epson are very popular. They are reliable and offer such great quality.
These days, WiFi is quickly taking over from wired LAN. Epson also has gone with this change. Many Epson printers can now be connected to a WiFi router.
Connecting your Epson printer to a WiFi will allow you to run your printer wirelessly. To connect and configure your printer to a WiFi is very easy to do.
In this article, we will explain in steps how to connect Epson printer to home WiFi.
Epson WiFi Printers Common Issues
Setting up your Epson printer to your home WiFi is quite easy. However, some issues with your printer may make it difficult for you to do this.
Some of these common issues include:
i. Connectivity and network issues.
ii. Troubleshooting issues.
iii. Driver problems.
iv. Configuration errors.
If you are experiencing driver problems, it may be because the driver is outdated. And this can be fixed easily with two methods. You may either update the driver manually or automatically.
Method 1: How to Upgrade Your Epson Printer's Driver Manually
To update the Epson printer's driver manually, you need a lot of patience. Because you have to search for and download the exact driver for your printer model.  
First, you have to visit Epson's official website. On the website, search for your printer's model. Next, look for the driver that matches your specific Windows processor. For instance, Windows 64 bit.
When you are sure the driver is the right one, download it. And then process to install it according to the steps that will be shown on the screen.
If you are in search of an Epson WiFi printer, we recommend the Epson Expression ET-2750 EcoTank and the Workforce WF-110 Wireless Mobile Printer.
The ET-2750 is a great and very economical printer. With this product, you get to save a lot of ink money. For other ink-efficient printers, check out this article.
Method 2: How to Upgrade Your Epson Printer's Driver Automatically
This method is faster and easier. With a few clicks, you will have your driver updated in no time. All you need to update your driver automatically is a software: Driver Easy.
Follow the steps below to update your driver automatically.
i. Download the Driver Easy software and then install it.
ii. Open the software and then select Scan Now. Driver Easy will run a scan on your computer. Every driver problem will then be detected.
iii. Select the update key. The software will then search and download the right driver version for you.
iv. Proceed to install the driver by yourself.
If you find it difficult connecting your printer to your WiFi, try upgrading your driver. If it is still problematic, then you may consider getting professional help.
Any of the previously mentioned issues may be the cause. And sometimes, you may be unable to fix it yourself.  
Steps to Connect Your Epson Printer to Home WiFi
i. The first step would be to switch on your Epson printer.
ii. On your printer's control panel, you will find the home button. Press this button.
iii. With the arrow key, go to the WiFi setup. Select the WiFi setup
iv. Hold down the OK button till a new set of selection comes up. Now, choose WiFi Setup Wizard and then press OK.
v. Your printer will run a search for all available networks. It is important you know your network's name and passwords. When your printer is done searching, select your network from the list of available networks.
vi. Your network password will be required, enter it and then press OK.
vii. Congratulations! You have successfully connected your Epson Printer to your home WiFi.
To read more awesome articles, click any of the links below…
What Is the Most Economical Printer for Home Use — 18 Cheap Printers

How to Make Black Ink for Printer at Home — In 7 Easy Steps

How to Refill Ink in Printer Cartridge At Home in 8 Easy Steps

How to Print From Cell Phone to Home Printer — Basic 101

How to Hide Printer in Home Office — With 8 Amazing Ideas

How to Buy a Wide Format Home Printer — The Ultimate 411
Video: How to Connect Epson Printer to Home WiFi
Check out this video for a visual explanation of connecting Epson Printer to Home WiFi
Final Words
In this article, we have discussed the necessary steps to connect your Epson printer to home WiFi.
If you are experiencing any problem doing this, we also discussed some issues that may cause this.
We hope you find this article helpful. If you have further questions, do not hesitate to let us know in the comment section below.