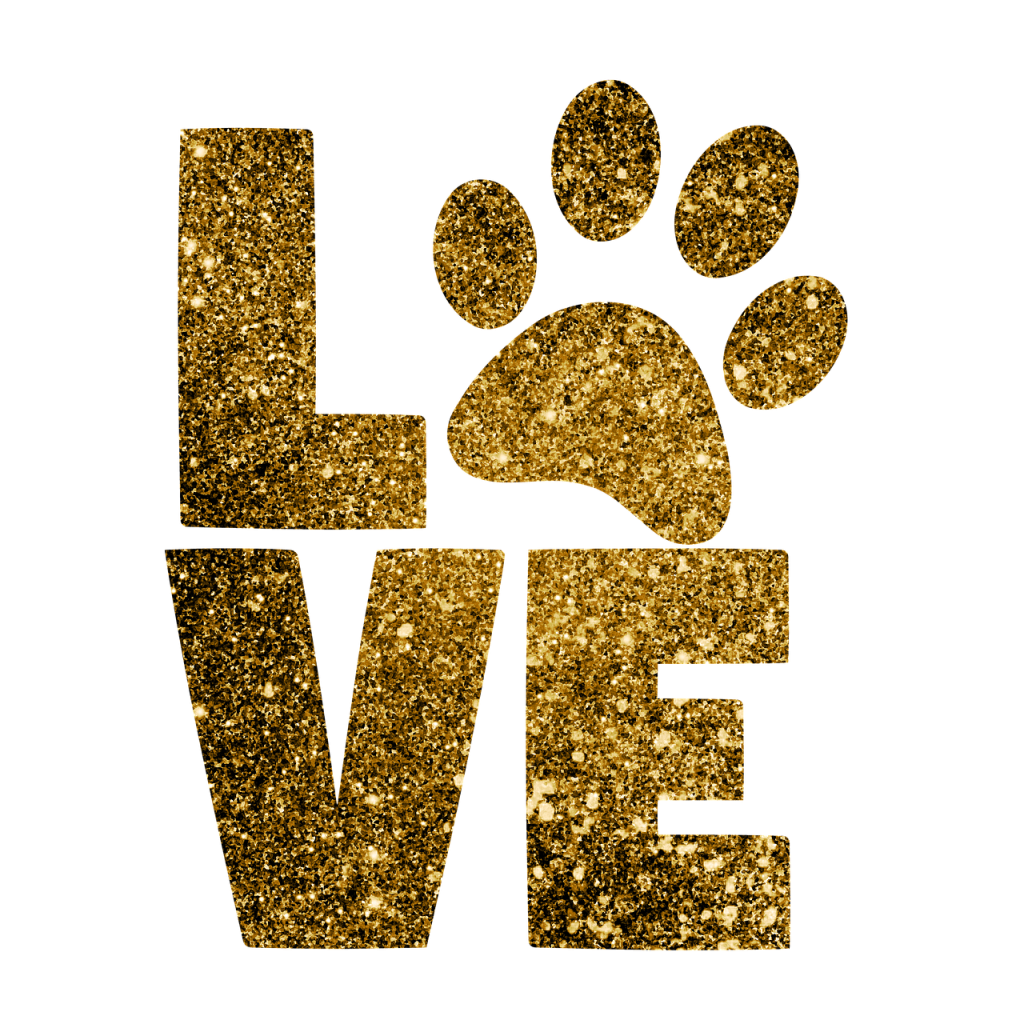 Printing in gold is for special occasions such as weddings, anniversaries, or when you want to make a great impression.
If you have any of such events in mind, you might be wondering if you can do that with your home printer. After all, why pay others to do it if you can save the cost by doing it yourself.
This article will reveal how to print gold ink from home printer in easy to follow steps. Read to the end to learn the 2 amazing ways you can print gold ink on your greeting or invitation card.
What Should You Know About Printer Ink?
The printer ink for inkjet printers is liquid-form ink. The ink is contained in cartridges. But, laser printers have toner cartridges that use dry powder-like ink.
As you may know, there are two types of printers that can be used at home. These are inkjet and laser printers. These printers are capable of printing in different colors apart from just the normal black.
Not all home printers can print in color. Colored printers, however, do not have inks for different colors as you might think. Rather, the colored ink cartridges of these printers (inkjet and laser) have three colors: Cyan, Yellow and Magenta. 
Since home printers only have three colors in the ink cartridge, how then can they print gold?
What is Toner Cartridge?
A toner cartridge is one that uses powder-like ink to print on paper. The ink is impressed on the paper using heat and a drum unit. Prints made by toner is usually neater than those made by liquid ink.

Laser printers use toner. They print fast and are often more economical than inkjet printers. They were exclusively used by businesses, but many homes are opting for laser printers now.

You can use this printer for medium to low-quality pictures, or to produce graphs. Black and white documents appear very great when printed with toner.
What is InkJet Cartridge?
An inkjet cartridge is a cartridge that uses ink in liquid form for printing. There are two types of ink: dye-based ink and pigmented ink. Inkjet ink is used to print quality pictures.

Dye-based ink is dissolved in water or glycol to create an easy flow of ink on paper from the printer head. They are great for printing text documents and produce color-rich images.

Pigmented ink is useful for printing professional photographs. They create detailed images that stay long on photo paper.
How Do Home Printers Print Gold?
There are two ways to achieve a gold print from your home printer. It is either you mix colors or use a gold foil.
We discuss these methods below starting with the first.
How to Print Gold By Mixing Colors on Your Computer
To create a gold print, you will need to mix the three colors found in your color cartridge.
You can copy a gold ink effect by using CMYK. To achieve this, you'll need to make the following color mixture: C0 M17 Y74 K17.
This mixture above should give you a color that is close to gold. It may not be as great as the next method, but it's the simplest way to get a gold print.
There is a hack you can apply to help you get the glitzy gold look of your choice.
Simply search the internet and download a gold patch that looks like what you want.
When you've got this, fill the text or image you want to be printed in gold with the downloaded gold patch. This will give you the gold print you desire when it is printed.
We advise that when using this method, a glossy paper like this should be used rather than uncoated or matt papers. This is because glossy paper tends to make the gold ink shine better than the non-glossy paper.
Video: How to Print Gold from Home Printer
Watch the video for a visual explanation of the first method we just discussed.
How to Print Gold Using Gold Foil
Using this method requires more work than the first method, but the rewards and the quality of the print exceed the first method as well.
So in 5 easy to follow steps, let's show you to how to print gold using gold foil.
Step 1: Get your materials
What are the materials you need? You'll need:
i. Paper – Of course, you'll have to print on a paper. What you are printing will determine the kind of paper you'll use. However, too porous paper tends to have poor gold foil transfers.
ii. Gold foil – You can go for rolls or sheets depending on your preference.
iii. Laminating machine – This is what applies the gold foil to your print. Make sure it is a heat laminator; don't use a cold one. This is because heat is necessary for the application of the foil.
If you want to get a laminating machine for this process, we recommend the AmazonBasics Thermal Laminator Machine.
iv. Laser Printer – It must be a laser printer because the gold foil does not stick to an inkjet's ink.
That's another reason you need a laser printer like the Xerox Phaser 6510/DNI Color Printer instead of inkjet printers.

Find more ideas on what to do with your home printer from these articles:
Step 2: Print the Design
At this stage, we assume you've gotten the design template you want to print in gold already. What you need to do is print out the image, text or template using a laser printer.
Tip: The linework of your design should not be too fine and the print quality should not be poor. Any of the above will lead to spaces in the design due to improper gold foil transfer.
Step 3: Cover the design with the gold foil
From your available gold foil, cut sufficient gold foil that will completely cover the printed design.
Place the backside of the foil down on the printed design. The golden part of the foil should be facing up.
Step 4: Laminate the gold foil along with your design
Now that the gold foil is covering your design, pass it through your laminating machine. Remember, it must be a hot laminating machine.
Place the gold foil with your design in the middle of two sheets of cardstock. The idea is to avoid the foil from contacting the heat of the laminating machine directly.  
Tip: The heat setting on your laminating machine should match the thickness of your paper. If you use a very thick paper, then your settings should be set for such thickness. You could run a test with some papers to get the right heat settings. If your machine does not have this function, run the foil twice through the laminator.
Step 5: Peel off the gold foil
After running it through the laminating machine, take it out and allow it to cool for a minute.
Once it is cool, peel off the gold foil gently.
That's how to print gold using a gold foil.
Tip: You can still use the gold foil for another design. So don't throw it away once you're done.
Video: How to Print Gold from Home Printer
The video below discusses 5 ways to add a gold foil to your print.
Reasons for Transfer Issues
There are some reasons your transfer might not be as clean as you expect. This includes but not limited to:
i. Paper quality
ii. Inconsistent print quality
iii. Inadequate laminator heat
iv. Too fine line work
If these issues are well-addressed, your transfers should be clean.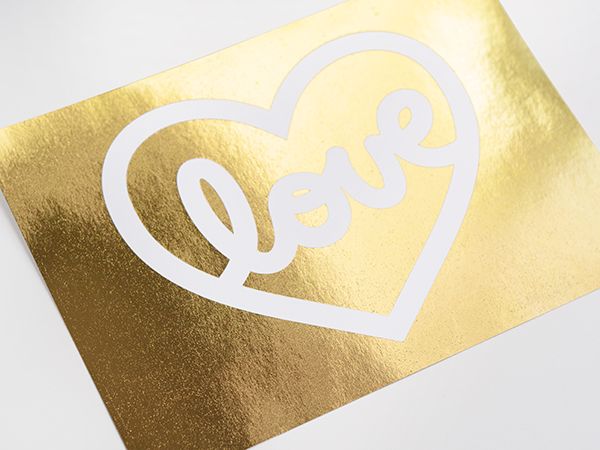 Gold Foil Printing Tips
i. Remove dust particles from your paper before placing the gold foil.
ii. Use undamaged and smooth gold foil.
iii. Store your gold foil carefully. This will allow you to use it again.
iv. Do not overlap your foil sheets on your paper even if you don't have a long sheet to cover the paper.
If you'll be printing large sizes like posters, check out this article.
v. Use black ink only to print. Somehow gold foil only sticks well to black in than other colors.
vi. If you'll be using already used foil, make sure you cut the outlines caused when used previously.
vii. Print at a higher DPI than you actually need.
viii. Use quality laser printer paper.
ix. Set your laser printer's quality at its best setting.
x. Don't run your print again through the laminating machine after the gold foil is peeled off.
To read more awesome articles, click any of the links below…
How to Print Poster Size on Home Printer

What Can You Make With a 3D Printer at Home — 43 Cool Ideas

How to Buy a Printer for Home Use — 12 Factors to Consider

How to Print Money at Home with a Printer — 6 Simple Steps

How to Fax From Home Printer — 2 Guaranteed Methods to Use
Conclusion
There you have it; two methods you can use to print gold ink using your home printer. Which of these methods have you used? Please share your experience with us in the comments section.
And if there is anything unclear about what you just read, please let us know in the comments section below. We are here to clear them up ASAP.