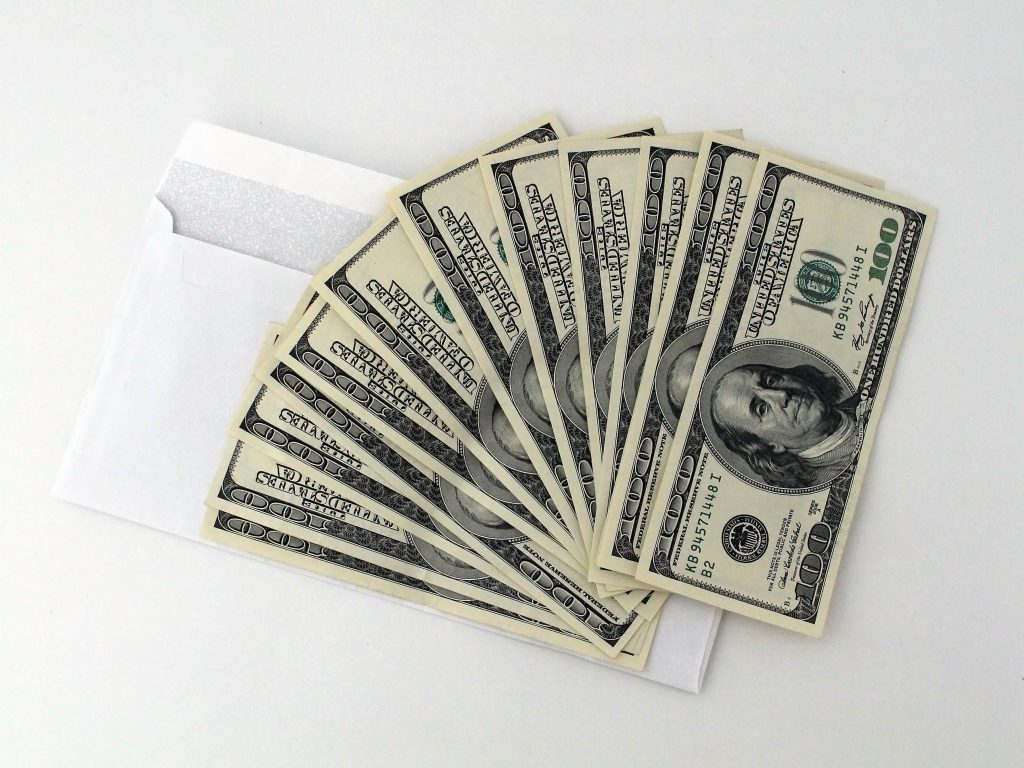 Counterfeit money is perfect for some games, stage acts and many more. If you're here, we sincerely hope your reason is tied to these legal reasons.
When making your counterfeit money, make sure you adhere to all legal laws.
This article teaches you how to print money at home with a printer.
But before we begin, we need you to know the legal laws about money printing.
What Rules and Regulations Should You Follow When Printing Notes At Home?
In the US, the regulations for printing money at home is that you must make the notes less than 75% or more than 150% the size of the original bills. The money must also be printed on one side of the paper.
Violating this means that you are intentionally counterfeiting national bills for illegal purposes. You will be arrested and prosecuted, if you are caught.
Every country has its rules and regulations for printing notes at home. Generally, if you must represent national bills at home, the bills you made must look different from the original bill. The variation rules differ between countries.
Reproducing national currency at home is an offence punishable by law. This is especially if you don't follow the variation rules as instructed by the regulation. Some laws may require you to pay a fine while others will require you to serve a jail term.
What are the Steps to Follow When Printing Money at Home?
To print money at home, these are the steps you should follow:
1. Dye your paper

2. Dry Up Your Papers

3. Design Your Bill

4. Print Out Your Money

5. Cut Out Your Bills

6. Bind Up Your Bills
Dye Your Paper
To create money that looks like the original notes in color, you should begin with dyeing the paper.
Get a bowl; fill half of it with hot water. Add instant coffee; 3tablespoons would do. Stir immediately.
Get your Printer Paper and dip it into the mix. Coat the two sides of the paper as evenly as possible. We recommend this Hp multipurpose printer.
Dry Up Your Papers
Once you're done dying your paper, you have to get them dry.
You may decide to do it by putting them out to get dry. Or you may easily microwave them. Place a sheet of paper on a plate.
Microwave each paper for 20-30 seconds or until it's fully dry.
Design Your Bill
To design your bills, you need "play money templates". Grab your computer, search, and download "play money templates".
Get on and design your bill using the templates. Ensure you follow every law stipulated by your country.
Download images of currency from the Treasury Department of the United States. Other groups like the European central bank offer this service too.
Simply go to their official sites and download the images. Use them in designing your bill.
The next step would be to print your money.
Print Out Your Money
Remember your dyed paper? Yeah, grab them.
Put them into the printer. Set your printer to print the bill fitted to the page. Now, print out your bill.
Make as many copies as you want. You can simply print all the copies you want or print an initial bill, then copy the rest.
To get great quality, we recommend a laser printer.
The HP LaserJet Pro M254dw will give the required result.
Find more ideas on what to do with your home printer from these articles:
Cut Out Your Bills
Place all your bills of the same size in a paper cutter. This will cut them out in a uniform pattern. And ensure the edges are smooth.
Use scissors to cut out your bills if they are of different sizes. Do this as carefully as you can.
Bind Up Your Bills
You have two options. You can either use cash straps; you can get these from a bank around. Or you can use heavy rubber bands.
Yay! Your play money is finally ready.
Check out this article for more ideas of things you can print at home using a 3d printer.
Video: How to Print Money at Home
Check out this video for a visual explanation of all we have discussed.
Final Thoughts
These are the basic knowledge you need to print out money from the comfort of your home.
You simply need to follow the practical steps we have given.
If you have further questions, let us know in the comment section. We will do our best to answer your questions.
How to Print Money at Home with a Printer — Frequently Asked Questions
Why Can't I Print Money At Home?
Printing money at home violates the regulation of every country. That's because printed money symbolizes the wealth of a nation. Having everyone printing national currency will cause the value of the currency to go down. Excessive currency in circulation leads to inflation and hike in the price of commodities.
Illegal money printed by individuals in a State is called counterfeit. If you're caught, you'll be arrested and tried according to the regulations of the said country. Fake currencies may be printed for various reasons that include games or educational purposes. In this case, regulations exist that guide the printing of these fake currencies. They differ from country to country.
To read more awesome articles, click any of the links below…
How to Print Poster Size on Home Printer

What Can You Make With a 3D Printer at Home — 43 Cool Ideas

How to Print Gold Ink From Home Printer — 2 Proven Methods

How to Buy a Printer for Home Use — 12 Factors to Consider

How to Fax From Home Printer — 2 Guaranteed Methods to Use
Can I Print Money at Home With an Inkjet Printer?
You can print money at home with an inkjet printer. Whether it is fake notes for games or similar activities, an inkjet printer will do the job. This means that you do not need a 3D printer to produce your money.
However, the difference is seen in the quality of the images and lines that appear on the notes. While the image on a real note appears distinct and embedded on the note, fake ones are flat and printed on the surface of the paper.
What Ink is Used for Money?
In the US, every money made with paper has green ink filling their backs. On the face, the $10 and other higher notes feature black ink and color shifting ink on the right side of their lower ends. The freedom symbols on the $10, $20, and $50 notes are filled with metallic inks while the $100 bill has color shifting ink on the bell in the inkwell freedom symbol. The ink used to make money differ from country to country. 
When real US money is closely examined with black ultraviolet light, the notes show designated colors on their security threads. These colors are:
Blue for $5 notes
Orange for $10 notes
Green for $20 notes
Yellow for $50 notes
Pink for $100 notes
What Kind of Paper Feels Like Money?
The kind of paper that feels like money is a combination of linen and cotton. That is because, in the US, government bills are printed on paper that is made of 25% linen and 75% cotton. During the production, the paper is hard-pressed with heavy pressure that makes it into a thin, crispy sheet.
Money paper is also called rag paper. That's because it is durable and can take on up to 4000 times folding before it wears out. Regular paper, in contrast, is made of cellulose. When used in printing money, there's no way to imprint the tiny blue and red fibers on real money into them. Besides, write on it with a counterfeit pen and the ink changes color once it comes in contact with the paper.
What Happens if You Scan Money?
If you scan or photocopy money on your printer, it won't work. Every currency has a hidden pattern that prevents a lot of modern copiers and scanners from reproducing currencies. That pattern is called the Eurion Constellation. When these machines spot the pattern, they stop printing.
The Counterfeit Deterrent System is a more recent secret system that prohibits photo-editing software from editing money images. Even when you try to hide these images before editing, software like photoshop will still identify the banknote and refuse to edit it.
How Long Do You Go To Jail For Making Fake Money?
Jail time for printing fake money is 20 years or a fine of $250,000. If the crime caused a third party some financial loss or gain, jail time may be extended by an extra 5 years. The severity of the punishment depends on the amount of money that you have counterfeited.
However, if you have been charged for printing counterfeit money, you can plead innocent. This happens in the case where your intention was not to duplicate federal tender and the notes clearly cannot be taken for real money. Even though federal rules permit fake notes to be printed with some disparity, you can still be charged for making fake notes.