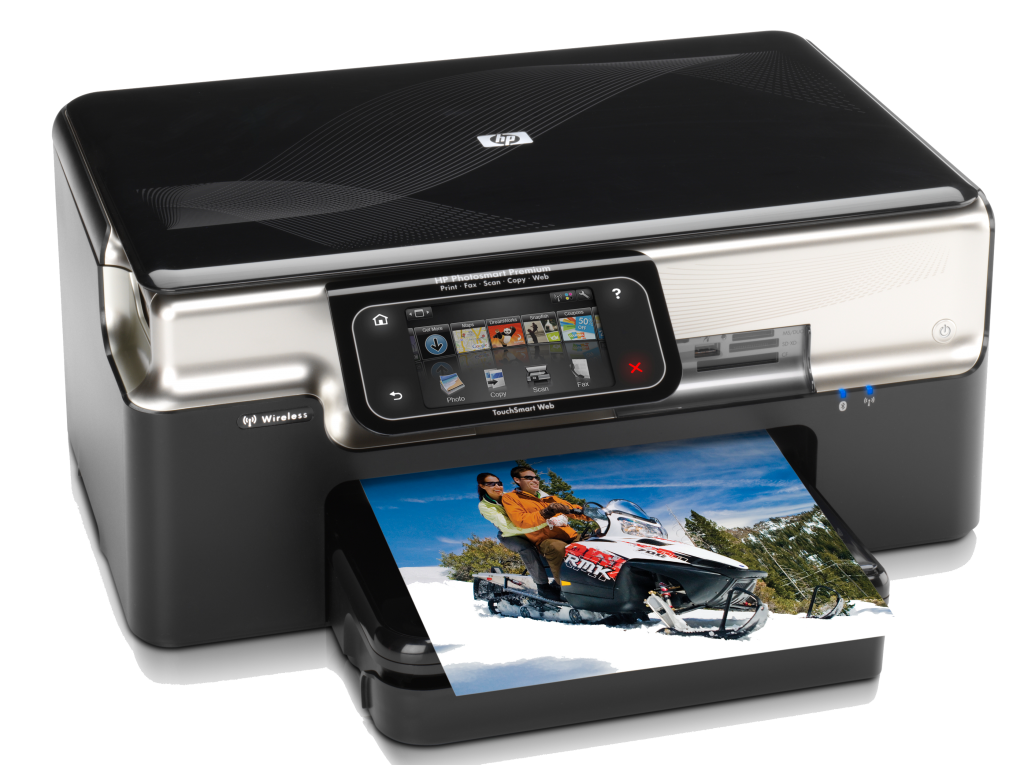 Having a printer at home can help in so many ways. However, choosing the right one might not be so easy. The reason behind this is that we have different brands of printers such as HP, Epson, Brother, Canon, etc. And these brands have several models.
Apart from that, there are different types of printers that serve different functions. This makes it difficult for an individual who seeks to buy a printer for his/her home.
If you are looking for how to buy a printer for home use, you don't have to go through all the stress alone. Allow us to show you in this article how you can make the best choice for your home printer that will suit your unique needs.
What Are The Factors to Consider When Buying a Printer for Home Use?
The factors to consider when buying a printer for home use include the following:

1. Your budget

2. Ink budget

3. Printer type: Inkjet or Laser Printers

4. Printer function: Text or Photo Printing

5. Ink type

6. Print speed

7. Print quality

8. Paper handling and format

9. Connectivity: Wired or Wireless

10. Printer size

11. Storage options

12. Additional functions and features
As we mentioned in the introduction, there are so many types of printers that will leave you confused. However, if you keep the following factors in mind when making that purchase, you won't regret your final choice.
Your Budget
Of course, more expensive printers in most cases are manufactured with certain functions that cheaper printers may not possess. However, this does not mean you must have loads of cash before you can make a buy.
You must have a budget before you seek to buy any printer. Doing this will keep you focused and not carried away by every printer model you come across.
Do not spend beyond your budget except you feel it is very important.
Ink Budget
When it comes to printers, your budget should not just cover the initial cost of the printer itself. This is because as time goes on, you will need to replace the ink. And truth be told, printer inks can be somewhat expensive.
Most manufacturers make more profit on printer inks than on the printer itself. Therefore, it is not strange to see a cheap printer that has expensive inks.
Before you buy that printer, make some online research to find out about the price of replacement inks. Make sure it is what you can afford in the long run. The price must also fall within the same range of other printer models within the same price range.
It is advisable to purchase an expensive printer that has cheaper ink cartridges.
You need to find out if you can use a third-party ink for the printer you want to buy. Also, check if the ink cartridges can be refilled. We should warn you that you might make your printer warranty void when you use unapproved printer ink cartridges.
Some printer vendors these days are making refilling a bit difficult. What they do is add little chips to the cartridges that they can use to track ink life.
Another thing you need to find out is the ink plan of the printer. This is found with newer printer models.
For example, HP has the Instant Ink Program that delivers cartridges to you automatically when your ink is low. They also promise a fixed monthly fee for a fixed number of printed pages.
Many home printers support the Instant Ink Program but if you want our opinion, we recommend the HP OfficeJet 3830.
Epson and Canon have Ink Tank printers that can be refilled from small ink bottles. This option is very economical.
If you want to go for such a printer, the Canon PIXMA G3200 is our top pick.
Brother, on the other hand, has printers that come with multiple cartridges. This way you don't have to worry about ink refill for a long time.
We recommend the Brother MFC-J995DW among the lot of such printers.
Printer Type: Inkjet or Laser Printers?
Once you have your budget, the next thing to decide on is the type of printer you want. This can be easily determined by the volume of printing you want to carry out.
Printers can be divided into two based on the technology they employ in printing. We have inkjet printers and laser printers.
Generally, laser printers will do better than inkjets. They can print detailed and sharper images than inkjet printers. This is why they are used in many offices.
Find out more about laser printers here.
However, since you need a printer for home use, inkjet printers are the better choice.
One of the reasons is that they aren't as expensive as laser printers. And if you want a colored printer, going for a colored laser printer requires a huge investment.
On the other hand, there are many colored inkjet printers that will deliver excellent color images at cheaper prices. They can print almost anything you have in mind; essays, glossy photos, charts, etc.
You can even use them to print poster-sized documents. Although, you will need a little instruction on how to do that. You can learn how to do so here.
Another interesting thing about these modern inkjet printers is that a good number of them are all-in-one printers. They also print at fast sped that can easily rival some laser printers.
Inkjet printers are also small and portable which makes them perfect in the home environment, unlike laser printers that are bulky.
Printer Function: Text or Photo Printing?
Apart from selecting the type of printer you need, you have to decide what function you want your printer to perform.
There are many single-function printers out there designed to print just photos. If you are interested in printing just photos probably to save family pictures, then go for a photo printer.
The good thing about single-function printers is that they aren't as expensive as multi-function printers. They also carry out their single function better than multi-function printers.
However, the little challenge with photo printers is the price of their supplies (inks); they are more expensive than those of multi-function printers.
An example of a photo printer that we recommend that will serve you well at home is the Canon Pixma Pro-100.
Ink Type
There are different types of inks and the type used by the printer you have in mind must be considered.
We have two main types of printer inks. We have the ink cartridge used by inkjet printers and toner cartridges used by laser printers.
Ink cartridges have different configurations. And we must discuss them because of their implications.
Three main ink cartridges configurations exist. They are:
2 Ink Cartridges
This has 1 black cartridge as well as 1 all-in-one colored cartridge.
4 Ink Cartridges
This has 1 black cartridge, and 3 different cartridges for the CMY colors (cyan, magenta, and yellow). It is also known as the CMYK model.
Inkwells
This configuration does not use cartridges; instead, the printer gets its inks from large ink wells that can be refilled.
When compared, the inkwell configuration has more economic advantage over the other two when used for a while.
A good example of such a printer is the Epson Expression ET-3700 EcoTank. It can print using black ink on 14,000 pages and 11,200 pages using colored ink from just 1 refill. This can be used for as long as 2 years of serious printing.
The type of ink you choose and the configuration should be determined by how you want to use the printer. If you will be printing loads of text with some color printing here and there can make do with the 2 ink cartridge configuration.
Professional color printing will need a laser printer, while regular printing can use either inkwell printers or CMYK models.
Print Speed
The print speed of a printer refers to how fast it prints a document. Slow print speed can be frustrating for any user. This is more so when you have lots of documents to print.
If you intend to print a lot of documents, this factor must be well considered.
The print speed of every printer is measured in PPM (pages per minute). In other words, it shows the number of pages the printers will print in 1 minute. The print speed is usually indicated on the box of the printer.
The problem with this is that it usually deals with how many pages can be printed in black text only. So you can determine the speed when printing in color or images.
In summary, make sure the print speed is one that will suit your workload.
Print Quality
What good is a printer with good print speed, but poor print quality; no good right? Same thing we thought.
It is common knowledge that laser printers have better print quality than inkjets. It is also known that they are the more expensive printers.
For home use, an inkjet printer should be sufficient, except you have some heavy-duty printing in mind.
Print quality also varies from one inkjet printer to another. This is because of the printhead design, ink quality, printer's driver, etc.
When buying a printer, make sure you find out what its DPI (dots per inch) is. It is an accurate indication of how well the printer can reproduce the pixels of an original image. The higher the printer's DPI, the better the print quality of the image.
Paper Handling and Format
How many papers can the printer hold in its tray? What kind of paper format does it use? These are questions you need to ask about any printer you want to buy.
Many printers used at home print in A4 paper format. However, some printers can also print on special papers with unique sizes such as envelopes. This is possible thanks to the special feed trays possessed by such printers.
Paper handling also deals with the number of paper your printer can hold in its input tray. Larger trays allow you to input lots of paper at once; smaller trays will require you to add paper frequently.
Some printers have a secondary tray that can be used to stock paper. This could be for a different paper type or just to double the paper to avoid frequent paper refills.
Paper handling can be extended to refer to the paper size your scanner tray can accept. Large scanner trays allow you to scan multiple documents at once.
To read more awesome articles, click any of the links below…
How to Print Poster Size on Home Printer

What Can You Make With a 3D Printer at Home — 43 Cool Ideas

How to Print Gold Ink From Home Printer — 2 Proven Methods

How to Print Money at Home with a Printer — 6 Simple Steps

How to Fax From Home Printer — 2 Guaranteed Methods to Use
Connectivity: Wired or Wireless?
A printer can be a wired printer or a wireless printer. The former requires the use of a USB cable for it to receive commands to print. Wireless printers, on the other hand, can connect to the device sending the command wirelessly.
Your choice in this area depends on where and what device you will be printing from.
USB wired printers have been the main type of printer over the years. However, wireless printers seem to be the thing these days for many reasons.
Wireless printers can be used from a long-range away from the source where the information to be printed is being sent from. Wired printers, on the other hand, must be tethered to the source.
When it comes to choosing a printer for home use, we recommend a wireless printer with Wi-Fi. It is even better if it has the one-button wireless setup for easy connection to a wireless network.
These printers can also connect to your smartphones, tablets, digital cameras, and your home wireless network. They are a great addition, especially for smart homes.
Printer Size
You also need to consider the size of the printer you are going for. There are portable, compact, and desktop-sized printers.
What determines what size of printer you get? First of all, the space you intend allocating for your printer. Secondly, the function you require from the printer. Thirdly, does it suit your home environment?
With those three reasons in mind, you can choose well on the size of the printer you need in your home.
Storage Options
These may sound strange for some folks, but many printers have features that support storage. Chief among these features is the memory card slot.
For those who do a lot of photo printing, having this feature makes printing your photos easier. Simply remove the memory card from your camera and insert it into the memory card slot. You can then print your photos directly without any further connection.
Some printers have multi-format card reader, while others make use of single card readers that support Secure Digital card formats.
Another storage option is the cloud-based connection. Printers with this function can directly receive photos from Google Cloud Print or Dropbox.
Additional Functions and Features
Printers do not only print, but they also perform other functions. Some printers can copy, scan and fax. Such printers are known as all-in-one printers.
All-in-one printers as you might expect are more expensive than regular printers, but they are worth it.
Also find out if the manufacturer added special features such as web apps, special picture printing modes, etc.
 One feature that you might need if you do a lot of scanning is automatic duplexing. When scanning this feature automatically scans both sides of your paper without manually flipping the paper yourself.
This feature offers convenience as well as speed.
Video: How to Buy a Printer for Home Use
We recommend you watch this video for best home printers
Final Words
It is highly impossible to simply name one printer that will suit your needs due to varying factors such as the ones we discussed above.
Nevertheless, if the factors above are considered carefully, it should help you in coming to a final decision on which printer to buy.
Also, have it in mind that printers are designed differently and not all are suitable for home use. This should be your compass and you browse through thousands of options available.
The printers we recommended in the article are suitable for the factors we discussed when we mentioned them. They shouldn't be taken to suit all your needs generally. Nevertheless, we are certain they will suit those areas we recommended them for.
If you have made up your mind on a particular brand, some manufacturers have a buying guide for their printers. You can check out that of Canon and Epson.
If you have any comments or questions, please let us know in the comments section below.
How to Buy a Printer for Home Use — Frequently Asked Questions 
Do Printers Have Memory of What Was Printed? 
Home printers without a hard drive cannot keep a long-term memory of what is printed through it. The memory that these printers have is volatile, therefore it'll wipe each you print another item or turn off the printer. There's no risk of getting sensitive information out in public when you toss or return them to the manufacturer.
Business printers that have a hard drive installed in them can keep memory of print jobs, especially for the sake of recall and print efficiency. It's possible to retrieve information from these printers; you should get a technician to wipe the memory if you need to return or toss it.
Are Wireless Printers Safe? 
Wireless printers pose as much risk as other digital devices connected to the internet. On the periphery, a hack success will allow the hacker to send jobs to your printer which will cost you ink. The hacker will also be able to queue up jobs that will stall your print jobs. 
But, on a deeper level, a printer hacker will be able to view queued documents, which can pose a threat if the documents contain vital information. This is riskier if the printer has an internal hard drive installed in it. RAMs tend to wipe once you turn off the printer.
Is It Worth It to Refill Ink Cartridges? 
Refilling ink cartridges can be worth it for some printers. Some cartridges are designed to be replaced once they deplete; toner cartridges are designed to be replaced. Also, only original cartridges can be refilled.
If you refill an ink cartridge that is made to be replaced, you run the risk of printing smudged paperwork. This will cost you money buying extra paper because of the waste. You'll also end up spending more on ink and cartridges. Be sure your printer cartridge supports refill before you attempt it.  
Why Is My Printer Not Connecting to WiFi? 
The reasons your printer is not connecting to your WiFi include security changes you've made on your WiFi network or a simple glitch from the printer. If you've made any changes to your WiFi network, simply update the setup program on the printer. This will get the printer back on the WiFi. If not, turn off your printer and turn it on again.
If you've updated the WiFi details, and the ON/OFF tactic is not working, then check with your printer manufacturer. They will have answers that can help you solve the issue.
Can a Wireless Printer Get a Virus? 
A wireless printer can get a virus if it has an internal memory installed in it. Most home printers have volatile memory so any malicious ware will be wiped when you power off the printer. If an external memory disk is attached to the printer, then it will be at risk of any virus in the disk. This virus may be passed to a connecting computer or device that has no protecting ware.
Virus attacks pose more risks to business printers because they have internal hard drives installed in them. These hard drives can store information that include malicious wares.
How Do I Clear My Printer's Memory? 
You can clear your printer's memory by canceling the jobs on queue, or restarting it. You can also restore to factory settings. There are many reasons you may need to clear the memory of your printer. It may be to get rid of a print job you don't need or because the printer is stuck.

To cancel print jobs in the queue, you'll have to go through the connecting computer. Cancel via Devices and Printers. Otherwise, turn off the printer and turn it on again. Resetting your printer to factory settings should be your last resort, but it is the most effective.