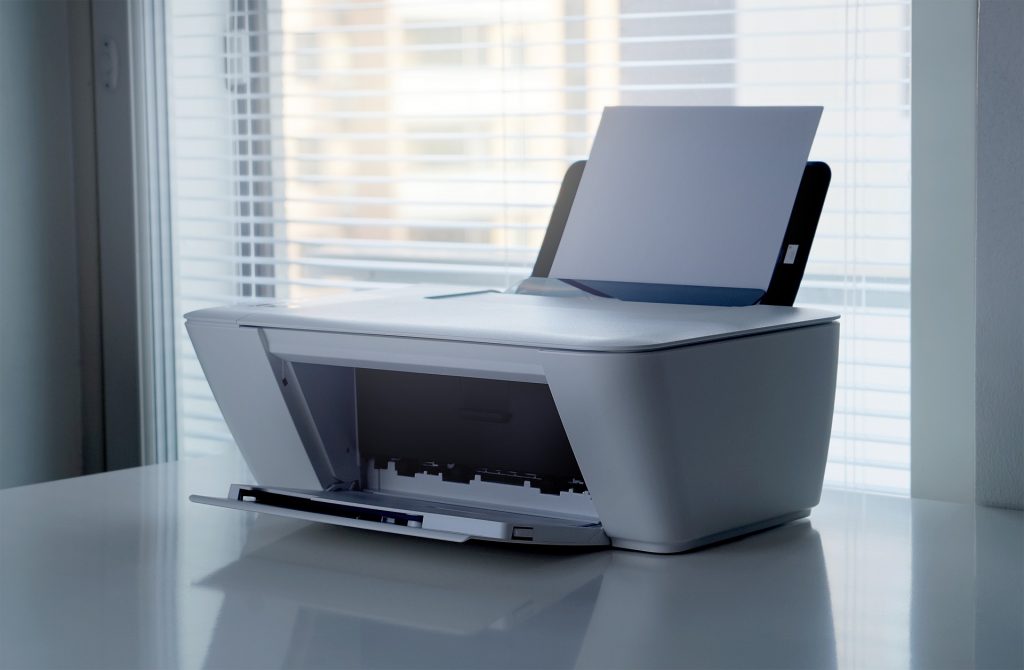 Do you want to print a poster size document on your regular home printer and don't know how? Probably you have even wondered if it is possible, considering the paper sizes your printer prints on.
Perhaps you don't have the money to pay for getting such jobs done at specialized shops.
This article will briefly explain to you in easy steps how to print poster size on home printer.
How Can You Print Poster Size on Your Home Printer?
You can print poster size on your home printer using a method called tiling. With tiling, you can print your poster through PDF and Microsoft Paint.
What is Tiling?
Tiling is the primary method for printing poster-size using a home printer by splitting the poster picture into tiles.

With this method, you can split the page you intend to print into several sheets of paper to appear like puzzle pieces. The application you're using will calculate the number of sheets the picture needs, and adjust the size to fit the papers.

When this is done, you can attach the tiles of paper to form your large poster size.
Before we continue, you should have a reliable home printer that can print your work effectively. A printer we recommend is the Canon TS9120 Wireless Printer.
Find more ideas on what to do with your home printer from these articles:
How to Buy a Printer for Home Use — 12 Factors to Consider

How to Print From Cell Phone to Home Printer — Basic 101

How to Make Black Ink for Printer at Home — In 7 Easy Steps

How to Hide Printer in Home Office — With 8 Amazing Ideas

When to Replace Home Printer — 5 Major Signs to Consider

How to Refill Ink in Printer Cartridge At Home — In 8 Easy Steps
Prices pulled from the Amazon Product Advertising API on:
Product prices and availability are accurate as of the date/time indicated and are subject to change. Any price and availability information displayed on [relevant Amazon Site(s), as applicable] at the time of purchase will apply to the purchase of this product.
How to Use the Tiling Method on Adobe Reader
To use the tiling method to print poster size on Adobe Reader, first choose the file you want to print. Then follow the 4 steps described below.
You'll need Adobe Reader X or subsequent versions to achieve this. Earlier versions cannot perform this function.
Click Here to Download the Adobe Reader Software Now!
Also, the file you intend printing must be in PDF format. If the format isn't, you have to convert it into one.
Go through this article to learn how to convert files into PDF format.
Let's get on and look at the steps for printing the poster.
We are assuming the image you want to print is already open in your Adobe Reader.
Step 1: Click on "Print"
First, click on File on your menu bar and then click on Print.
Step 2: Click the "Poster" Tab
When you've selected print, a print pop-up menu will appear. Under Page Sizing and Handling, click the poster tab.
Step 3: Set the Options
Once you clicked on the poster tab, you'll need to set the following options in the page handling section:
Tile only large pages – select this option to ensure the large picture is tiled to the size of your paper.
Tile Scale – this option scales the pages based on the size you choose.
Overlap – this option determines the distance each tile will overlap the tiles beside it.
Cut marks – this option inserts guide marks to every page to aid you when trimming the overlap.
Labels – this option inserts the filename as well as page number to each page (tile).
Step 4: Click "Print"
Once you are done setting the options, click Print. The printer will then print your image in the tiles that you have set.
Put these tiles together to form your large poster. You can attach it to a wall, board, or another large paper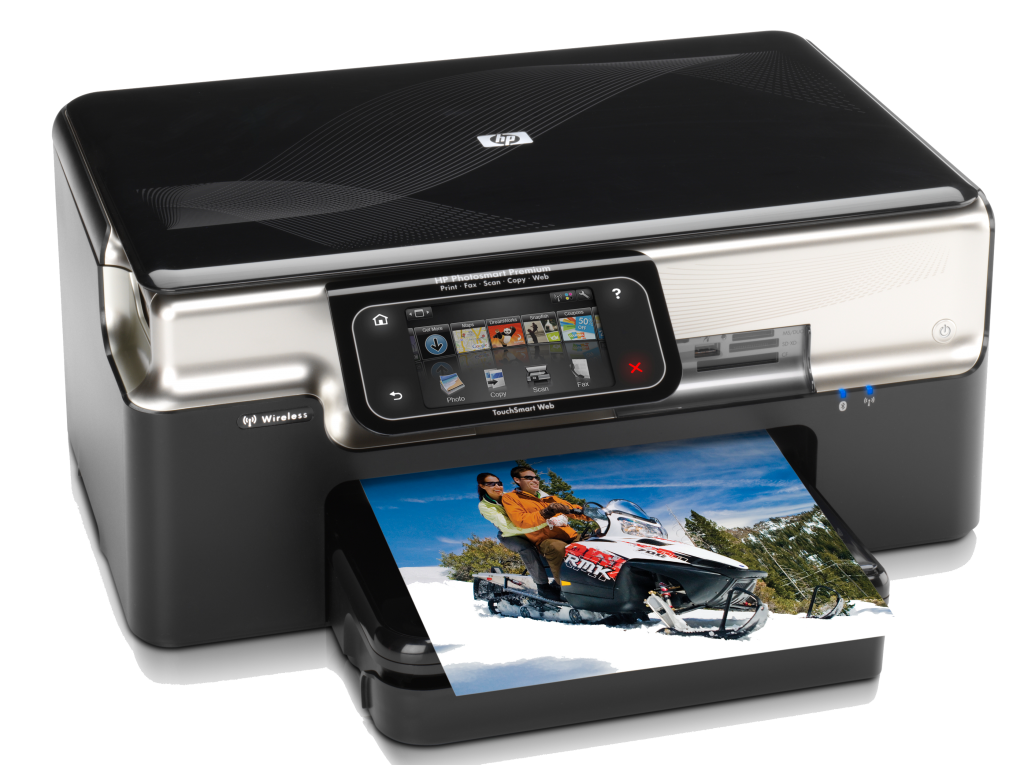 How to Use the Tiling Method on Microsoft Paint
To use the tiling method on Microsoft Paint, select the file that you want to print. Then follow the 5 steps described below.
Step 1: Open "Microsoft Paint"
You can find this in the Accessories folder when you click on All Programs in your Windows menu.
Step 2: Open Image
Click on File on the menu tab and then click Open. Locate the image you want to print and open it.
Step 3: Set Printing on Several Pages
Once the image is opened, you'll need to set Paint to print on several pages. If you don't do this and just print, you won't have the size you want.
So, how do you print on several pages?
Click on File and then click on Page Setup in the Print menu.
Once the dialogue window opens, you'll need to do a lot of settings here.
Your major focus, however, will be on the Scaling section. Make sure the "Fit to" option is checked.
The next thing is to enter the values of the number of pages you desire the image to be printed on. For example, if you want the image on four pages, enter "2 by 2 pages".
It is the value you input that determines the number of pages your image will be printed on.
Step 4: Save Settings
Once you are done with Scaling, click on Ok. This will save the settings you have selected.
Step 5: Print Image
Go back to the Print option and click on it.
Make all the necessary selection like choosing your printer. Once you are done, print away.
Instead of printing on a single page, your printer now prints on several pages. You can then stitch the pages up to form your large poster size image.
We must mention that using Microsoft Paint for this method requires an updated personal computer system. Our recommendation for those who need a new PC for home use would be the Acer Aspire 5 Slim Laptop.
Video: How to Print Poster Size on Home Printer
Watch the video below for a visual breakdown of how you can print your poster size image on the home printer
To read more awesome articles, click any of the links below…
Conclusion
And that is how to print poster size on a home printer. If this article has helped you, let us know in the comments section below.
If you have further questions, also let us know in the comments section below.
How to Print Poster Size on Home Printer: Frequently Asked Questions
How Do I Resize a Document on Adobe?
To resize a document on Adobe, you can use the automatic scale options or the manual scale options. Open the Print dialog and select print.
On the Page Scaling section, select the following options, if you prefer to fit the document automatically:
Fit to printable area: This will fit every page to the size of your selected print paper
Shrink to printable area: This will reduce the size of large images to the size of your paper while leaving small images in the same size.
If you want manual resize, select Tile all pages. Then check the tile scale box to your desired percentage. Click another box so that your image preview refreshes.
You're done.
Printing a document on Adobe?  

You should be using Adobe Reader X or higher. 

If you can't find the tile options in the menu, check the Advanced Print dialog box to see that these options are not selected: Separations or In-RIP Separations, Print as Image or, for Acrobat only.
Where is Fit to Page in Word? 
Fit to page in 2007 or 2010 Word is found in Print Preview as Shrink to Fit. You'll find it in every word version under Quick Access Toolbar on the topmost Word Ribbon.
Using the Quick Access Toolbar, click the small arrow that is Customize Quick Access Toolbar. Then go to More Commands and click on it. Next, choose All Commands from the Choose Commands From section. Scroll down to Shrink one page, click on it and select Add.
Click OK to leave the interface. You'll find the Shrink one page option beside the Customise Quick Access Toolbar arrow.
How Do I Print Poster Size in Google Docs? 
You can print poster size in Google Docs by creating a document or image on the document and saving it as a PDF on your computer. Using Google drawing to create your poster document works better because it gives you the flexibility of choosing as many sizes as possible. If you're using Google Docs, there are preselected sizes that you can only choose from. 
After you've created your image on Google Docs or Drawing, download the save as PDF on your computer. You'll use Adobe Reader X or higher versions to print the document as puzzle pieces called tiles.
In Adobe, open File and click Print. Select Poster in Page Sizing and Handling. Format the print settings, then Print.
How Do I Print Actual Size of Image or Document? 
You can print actual size using the Print dialogue of your application, depending on the document you want to print. For every type of document, your printer's ability to print the actual size determines if you will succeed.
If you're printing an image, check that the following are intact:
Correct bitmap resolution
print setup
media size
print area.
If these options are set correctly, you'll print the actual size of your image or document.
If you're printing on Word, go to the Printer Properties in the Print dialog. Select your paper size in the Print size box under Paper tab. You're set to print; close the dialog box.
How Do You Determine Print Size on Adobe Reader? 
You can determine print size on Adobe Reader using the print dialogue box. For screen size that is lower than 1024 x 768, you will find the dialogue box by pressing Return or Enter. With the scroll bar on the right side of your dialogue box, pull down the slider and click your print button. In the Print dialogue, click on the following:
Size: to select your preferred size
Fit: to increase small pages to fit paper or reduce large ones
Shrink Oversize Pages: to reduce large pages to paper size or print small ones
Custom Scale: to scale pages manually, just the way you want it
What are Standard Print Sizes? 
Standard print sizes are the measurement for print papers in different countries. They are measured in ISO (International Standard) format in every part of the world, except North America. In North America, they are measured in Letter (8.5 x 11 inches), Legal (8.5 x 14 inches), and Tabloid (11 x 17 inches). These formats are now known as the ANSI formats.
The ANSI format can be compared to ISO A4 format, but their sizes are different. The ANSI paper ratio switches between 1.2941 and 1.5455, making the paper size inconsistent.
The most popular ISO format is the A series which includes the A4 paper. The paper ratio is consistent, and the largest size is A0. To get the next size of a paper, you have to half the paper along the length.