Encountering an "HP Envy 7640 Printer Attention Required" message can be disconcerting. This detailed guide will assist you in diagnosing and resolving this issue, ensuring your printer operates efficiently.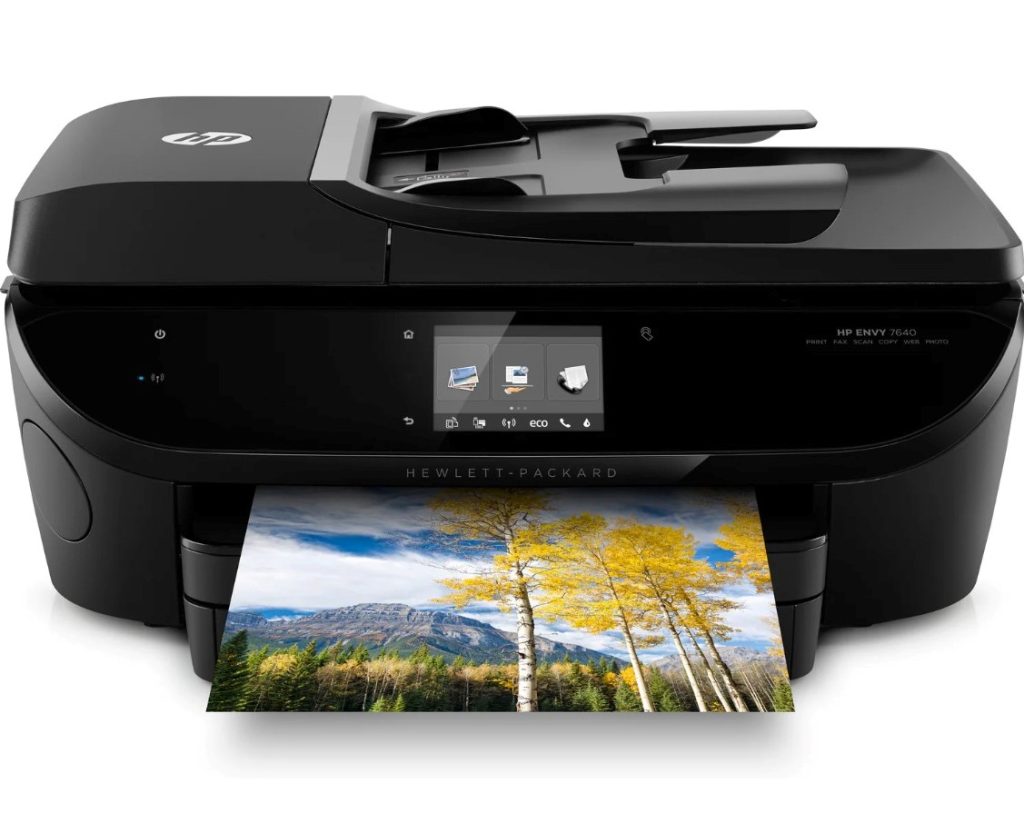 Understanding the "Attention Required" Message
This attention required message often appears when your printer encounters a connectivity issue, a software glitch, or a hardware malfunction. It's a general alert that requires you to check various aspects of your printer's setup and configuration.
HP Envy 7640 Printer Attention Required Solutions
Do the following to resolve the HP Envy 7640 printer attention required problem.
Checking Connectivity and Hardware
Ensuring proper connectivity and hardware functionality is crucial. Begin by verifying the power supply. Check that the printer's power cord is securely connected to both the printer and an active power outlet.
If using a surge protector, confirm that it's working. If the printer doesn't turn on, try a different power outlet.
Next, examine the data connections. For USB connections, ensure the cable is firmly connected to both the printer and the computer. If it's loose or damaged, try a different USB cable.
You can get this Insten 10ft USB A to USB B Printer Cable from Walmart.
For network printers, verify the Ethernet cable connection or Wi-Fi settings. Ensure the Ethernet cable is securely connected to the printer and router.
For Wi-Fi, check the printer's network settings to ensure it's connected to the correct network with the appropriate password.
Also, look at the printer's status on your computer. On Windows, go to 'Control Panel' > 'Devices and Printers'. On Mac, go to 'System Preferences' > 'Printers & Scanners'. Your HP Envy 7640 should be listed without any error symbols.
If it's not set as the default printer, right-click on it and select 'Set as default printer'. A checkmark will appear, indicating it's now the default.
Updating Printer Drivers
Printer drivers are crucial for communication between your computer and printer. Outdated or corrupt drivers can cause errors like the "Attention Required" message.
To update, visit the HP Customer Support – Software and Driver Downloads page. Type 'Envy 7640' in the search box and select your printer model. Download the latest driver package suitable for your operating system.
Once downloaded, open the file and follow the installation prompts. This typically involves agreeing to terms, selecting the installation type (full or basic), and completing the setup.
Restart your computer after installation to ensure changes take effect. If you're unsure which driver to choose, the HP website usually recommends the most suitable one.
Resolving Software Conflicts
Software conflicts, particularly with background applications like OneDrive, can disrupt printer functionality. Ensure OneDrive is functioning correctly by opening the application and checking for any error messages or sync issues.
To reset OneDrive on Windows 10, press Windows Key + R, type "%localappdata%\Microsoft\OneDrive\onedrive.exe /reset" and press Enter. This will reset OneDrive's settings to default and may resolve conflicts.
In addition, ensure your operating system, especially Windows 10, is up to date. Go to 'Settings' > 'Update & Security' and click 'Check for updates'.
Install any available updates, as they can fix bugs that affect printer operations. If you recently installed new software or updates before experiencing printer issues, consider rolling them back or uninstalling them to see if this resolves the conflict.
Using Windows Troubleshooter
The Windows Troubleshooter is a built-in tool for diagnosing and fixing common printer issues. To access it, go to 'Settings' > 'Update & Security' > 'Troubleshoot'. Select 'Printer' and then 'Run the troubleshooter'.
This tool will automatically scan your system for issues affecting printer functionality and attempt to fix them. Follow any on-screen instructions and apply suggested fixes.
If the troubleshooter identifies any problems, it will provide steps to resolve them. These could include resetting the printer spooler service, adjusting settings, or updating drivers. Once the troubleshooter completes its process, try printing a test page to see if the issue is resolved.