In this article, we'll take you through the steps on how to update HP printer software.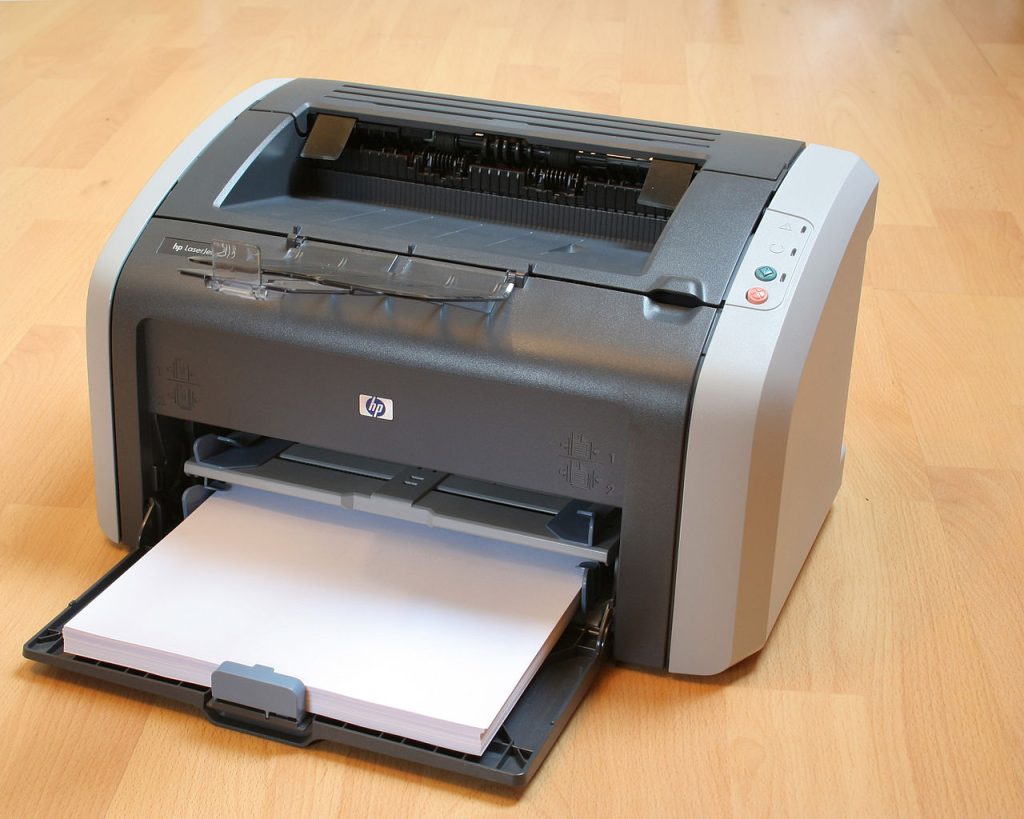 Step-by-Step Guide on How to Update HP Printer Software
The process might vary slightly based on the specific model of your printer and the device you're using. Here's a general guide:
How to Update HP Printer Software on Windows
Ensure your printer is connected to your computer and is turned on.
Open the 'Start' menu and click on 'Settings' (gear icon).
Select 'Devices' and then 'Printers & scanners'.
Locate your HP printer in the list and right-click on it. Choose 'Update driver' from the dropdown.
Follow the on-screen instructions to complete the software update.
Your HP printer software will function better on this Amazon-listed HP 2022 11.6″ Pro x360 Fortis G9 Multi-Touch 2-in-1 Laptop
How to Update HP Printer Software on Mac
Make sure your printer is connected to your Mac and is powered on.
Click on the Apple logo in the top-left corner and go to 'System Preferences'.
Choose 'Printers & Scanners'.
Select your HP printer from the left panel.
Click on the 'Options & Supplies' button, then go to the 'Utility' tab.
Click on 'Update Software' or 'Check for Updates' and follow any prompts.
This article HP Printer Update Challenges: Detailed Guide deals with other HP printer update issues you might face.
Updating Software for Specific Models
HP Pro8600: Visit the official HP support page, search for the 'Pro8600' model, and download the latest software. Install by following on-screen instructions.
HP 6968 Network Printer: Ensure the printer is connected to the network. Use the printer's control panel to navigate to 'Settings' > 'Software Update' and follow the prompts.
HP Deskjet 3000 Printer J310: Access the HP support site, search for 'Deskjet 3000 J310', download the software, and run the installer.
HP Photosmart Premium Fax e-All-in-One Printer – C410a: On the HP website, search for this model and download the latest software version. Install by following the guided prompts.
Check out these other related articles…
How to Update HP Printer Firmware: A Step-by-Step Guide
How to Update HP Printer Driver: Your Detailed 411 Guide
How to Update HP Printer IP Address: Easy 411 Guide
How to Update WiFi on HP Printer: A User-Friendly Guide
Addressing Common Issues and Questions
Let's deal with common issues and questions related to updating your HP printer software.
How to Uninstall HP Printer Software Update Mac
Open 'Finder' and go to the 'Applications' folder.
Locate the 'HP' folder and open the 'Uninstaller'.
Follow the prompts to remove the software. You can then reinstall the desired version.
Why Does My Mojave Keep Trying to Update HP Printer Software?
This happens when your software is not up-to-date and the automatic update option is on.
To fix this, ensure that you have the correct drivers installed.
If your Mojave OS continually prompts for an update, consider downloading the software directly from HP's official site and installing it manually.
HP 6700 Printer Changed Modem. How do I Update Software?
If you've recently changed your modem, reconnect your HP 6700 printer to the new network.
Then, visit the HP support site to check for any software updates specific to network changes.
If your modem keeps giving you issues, you can replace it with this ARRIS SURFboard SB8200 DOCSIS 3.1 Cable Modem on Amazon.
Installing Latest Software for HP 8740
When you're updating the software for the HP 8740 printer, you'll usually be prompted with options during the installation. Always select the 'Install' or 'Update Now' button to proceed with the installation.